Podcast 19: Relationship Advice – What If He's a Momma's Boy?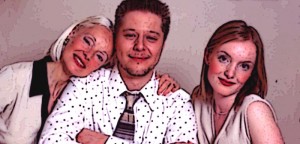 http://www.datingadviceguru.com – In this episode, I'll discuss a question many women have asked me:
"Can I have a meaningful relationship with a momma's boy?"
If this applies to your situation (or to someone you know), tune in to understand what creates this phenomenon in men.
My FREE Podcast series reveals the secrets of how to make a man fall in love with you AND the secret psychology of men. You'll find out the secrets of what men want in a woman, and how to make him fall for you.
Podcast: Play in new window | Download